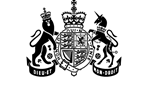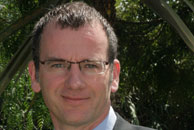 Welcome to Cape Verde!
I am the British Ambassador to these beautiful islands. However I, and my team, are resident in Dakar, Senegal, and cover all consular issues from there. We are supported on the islands themselves by two Honorary Consuls, Albertino Mosso who is based in Santa Maria on the island of Sal can offer assistance in an emergency to those on Sal or Boavista, and Antonio Canuto, and his assistant Isabel Spencer, who are based in Mindelo, Sao Vicente island can offer support in an emergency to people on any other island in the archipelago.
British citizens can also look for help to any of the resident European (French, Portuguese and Spanish) Embassies in Praia, the capital of Cape Verde. Contact details for all these possible sources of assistance can be found on page 28 of this booklet.
With the growing number of British citizens in Cape Verde we found that the number of consular enquiries we were getting was increasing dramatically. At the same time the number of non-emergency requests for information was having an impact on our ability to support genuine emergency cases. We therefore decided to produce this booklet which we hope you will find helpful as you embark on a long-term stay in these islands. If the information you require is not here please contact one of the Cape Verde Government agencies listed here, a Cape Verde Embassy or a lawyer from our list for up to date or more specifically tailored information. There are a number of British expats based in Sal who may also be able to assist you with general or up-to date advice. Contact details and other useful information can be found at www.capeverdetips.co.uk and www.expatscapeverde.com.
The types of emergency consular support the Embassy can give are listed at: http://www.fco.gov.uk/en/travel-and-living-abroad/how-we-can-help-faqs and include prison visiting and helping those who have been a victim of a crime. If you need to travel urgently and your normal passport is not available, we may also be able to provide you with emergency travel documentation from our Embassy in Dakar. The issuing of a new full passport can take up to four weeks (sometimes longer if you are applying for the first time) and applications need to be made by post to the Regional Passport Processing Center in Pretoria, South Africa. More detailed guidance on the application process can be found by clicking on passports at http://ukinsenegal.fco.gov.uk/en/ We recommend you consider using a visit to the UK to renew your passport. More detailed guidance on these issues can be found at http://www.fco.gov.uk/en/travel-and-living-abroad/
I hope you enjoy your stay in Cape Verde, however long you are planning to be here!
JOHN MARSHALL
HM AMBASSADOR TO CAPE VERDE (2012)
---
Please Note
The Ambassadors serve a term in office, I understand every 4 years, then move on and are replaced .
Tino Mosso is now the only British Honorary Consul in Cape Verde and remains based on the island of Sal, Cape Verde.
Further information about the content of the booklet notes: British Embassy Booklet Content - 2012

If you wish to read the first section of the booklet that was produced by the British Embassy in Dakar in 2012, visit the following page: British Nationals Booklet